We all know how important it is to pack a nutritious lunch for your child before they head off to school. But what goes into making the right choice for healthy snacks?
Tooth-healthy lunches can help a child avoid future dental problems. Get them used to a balanced diet and save money on dental procedures in the long run.
School Lunch and Snack Ideas That Promote Good Oral Health
I, along with other dentists in Calgary, emphasize good nutrition for numerous reasons.
It can help a person be more attentive and can even elevate their mood. To add, the right combination of foods can help any child's teeth stay in good condition.
While kids may love sweets, sodas, and other assorted junk food, the dangers of these choices have been well-documented. In moderation, they don't seem so bad. However, leaning too heavily on them can increase the chances of excess plaque, cavities, and even gum disease.
I know it can be cumbersome to sift through the countless diet plans and meal ideas available today. For parents searching for creative school snack ideas that promote good dental health, it's good to take a balanced approach.
Not only do good choices help kids avoid the things that could ruin their teeth, but they give them the nutrients necessary to sustain good oral health into adulthood.
How to Choose Tooth-Healthy Food
Keeping teeth healthy is like keeping any other part of the body healthy. It requires proper vitamins and minerals. Balanced meals can give children multiple health perks at once, including healthier teeth and gums.
Here are some things I recommend considering when choosing tooth-healthy lunches.
1. Include Foods Rich in Calcium and Vitamin D
For the parent concerned about their child's teeth and gums, calcium and vitamin D should be top priorities. Foods like milk, cheese, and yogurt are great choices for making sure a child gets their daily recommended amount. There are plenty of variants of dairy foods out there, allowing parents some flexibility to be creative or to satisfy children with picky tastes.
2. Promote Healthy Cell Growth with Folic Acid
Folic acid can help any child avoid future dental problems if used in conjunction with other healthy foods. Found in leafy green vegetables, folic acid promotes healthy mouth by encouraging proper cell growth. It's in the vitamin B family and also offers benefits to other parts of the body.
3. Vitamin C Helps Protect the Gums
We all know that bad teeth are a sign of oral problems, but sometimes gum issues can be just as bad. Vitamin C, along with other antioxidant vitamins, is helpful for preventing damage to the gums and other tissue within the mouth. These vitamins can be found in a variety of fruits and vegetables, as well as certain drinks like freshly squeezed orange juice.
There are plenty of other options parents can explore when creating a healthy lunch for their child. Knowing which snacks are helpful and which ones are not makes it easier to try different combinations to keep things interesting.
I always warn parents who are concerned about their children's dental health to be mindful of nutritional information on packaging. Some foods which seem healthy at first glance may have excess amounts of sugar and other substances that can wear down enamel over time. This forward-thinking approach means healthier children and less money spent on dental visits in the future.
Choose Healthy School Snack Ideas to Save Money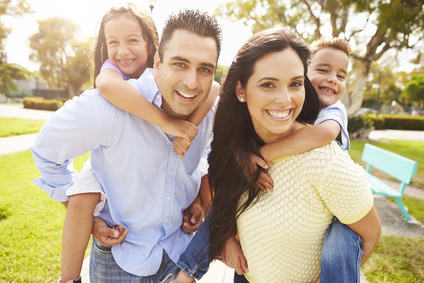 In a perfect world, parents would only need to bring their kids in for regular bi-annual cleanings and checkups. I know first-hand how kids feel uneasy about corrective procedures, and most parents want to avoid this experience (and the costs that go with it) if possible.
The good news is that a balanced diet does more than promote good oral health – it reduces the chance a child will need extensive dental work to repair tooth and gum problems. Parents can save money in the long run by strengthening their child's oral health through a balanced diet.
To find out more about keeping your child's teeth in good condition, feel free to ask for more ideas at your next dental visit at our Seton dental clinic (Calgary SE). Make an appointment today.